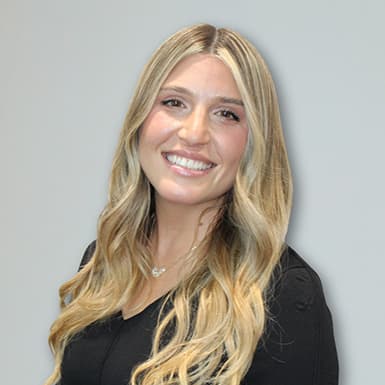 Nikollet is a dynamic individual whose journey has been shaped by a profound understanding of human psychology and society. Armed with a major in Psychology and a minor in Sociology, she delves into the intricacies of the human experience, striving to make a positive impact. However, her heart truly beats to the rhythm of music. An avid concertgoer attending over 20 concerts each year, she immerses herself in the energy and passion of live performances.
Professionally, Nikollet serves as a first impression specialist at McIntosh & Associates, a role that seamlessly aligns with her vibrant personality and love for social interactions. Her warm and engaging demeanor welcomes clients and sets a positive tone. This skill dovetails into her love for dancing, board games, and trivia nights, where she effortlessly creates an environment of joy and camaraderie. And when she's not making memorable first impressions, you'll find her engaged in heart-pumping workouts, gliding on roller skates, and exploring scenic biking trails, embodying the same enthusiasm that fuels her social connections.
Recently stepping into the realm of marriage, Nikollet continues to script her love story. Yet, beyond the realms of romance, she finds her sanctuary in the mountains, often embarking on invigorating hikes. This adventurous spirit extends to long road trips, where she thrives on the exploration itself. Originally from bustling New York City, she's adept at navigating the urban landscape, but her soul finds its tranquility amidst the serenity of nature.